What We Heard From Southwest
Southwest Airlines had plans for an unprecedented 1,000,000 Rapid Reward Points© giveaway (the largest in airline history). Southwest asked New Normal to create an online giveaway to mirror their contest events in cities across California.
Our Solution
New Normal had to understand both the airline business and online contest regulations before we could give Southwest a range of possibilities and define the scope for a 12 week development push. Our technology solution defended against fraud, tracked winning thresholds for tax reporting, and delivered a responsive web app with a robust admin backend so brand ambassadors could manage the contest from events on the ground.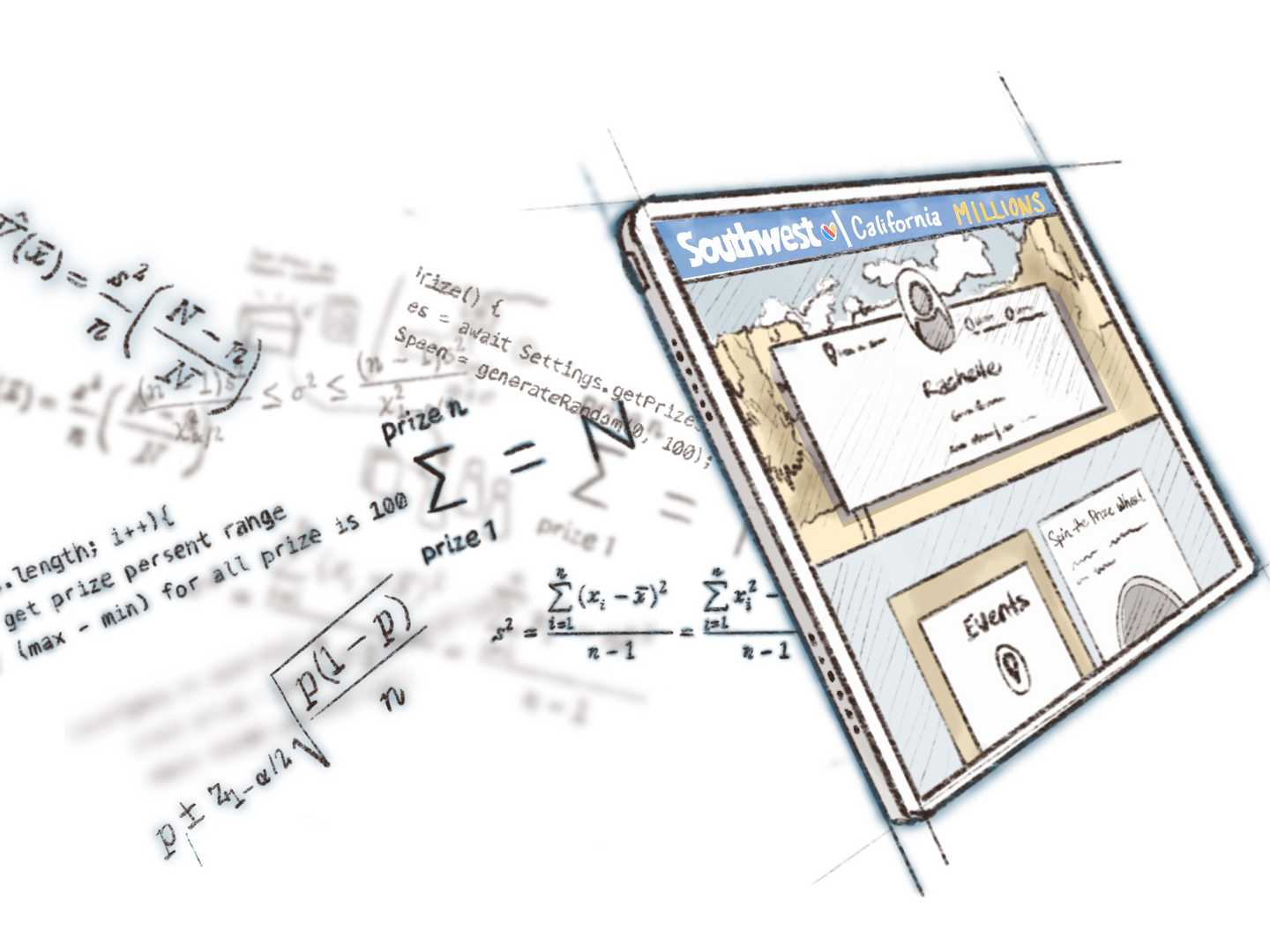 Details, Details, Details
User experience, gameplay and point distribution were integral to the platform. Players needed to have a seamless onboarding experience, interactive gameplay and a transparent point allocation system. In addition, we architected a system to scale and support Southwest's future online contests.
New Normal translated the dollar value of the airline point system so we could bring the contest into tax compliance through automatically generated DocuSign paperwork for winners. Details, details, details translated into math, math, math.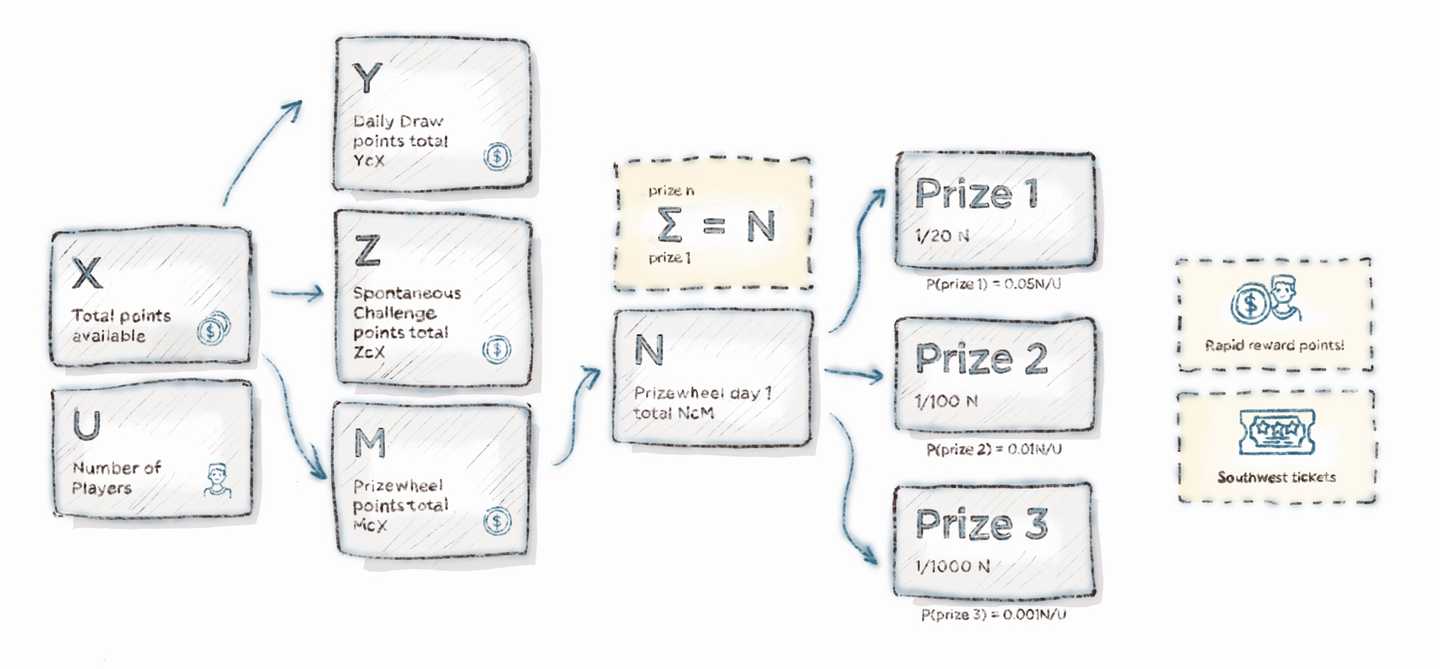 Building Toward Launch
We delivered weekly builds for the stakeholders to review and give feedback. It took 12 weeks from design to launch—the site received over 80,000 daily visitors playing the game without breaking a sweat.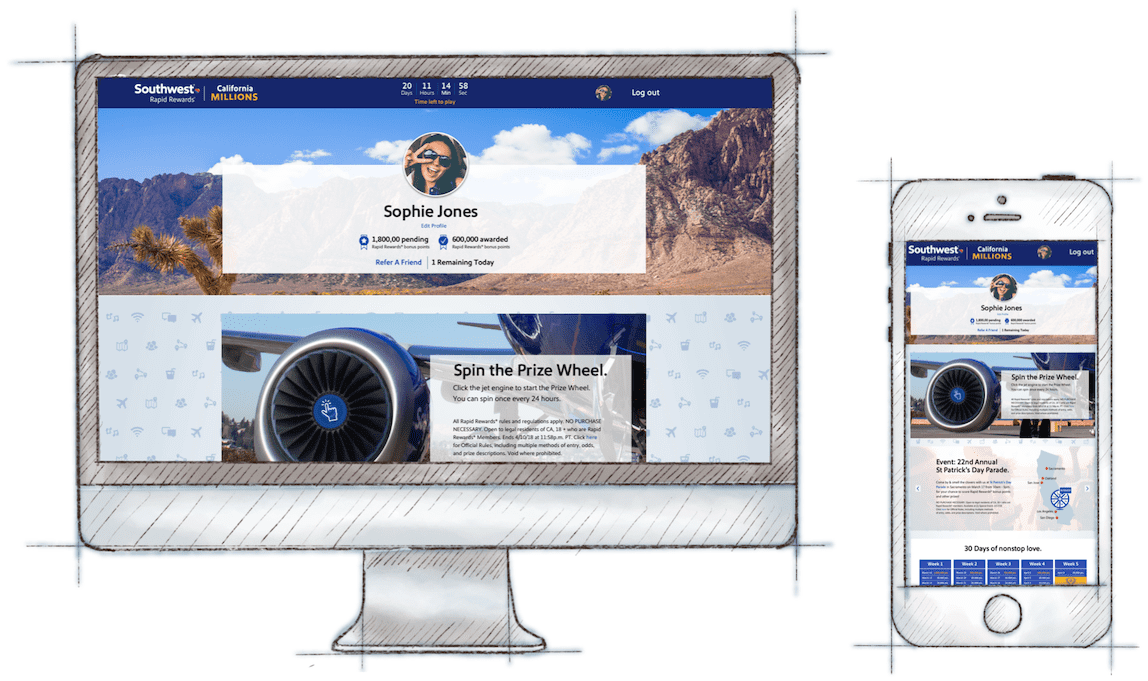 Design Partner: AMP Agency
Technologies: NodeJS, ReactJS, PostgreSQL, MongoDB, RESTful API, AWS
Integrations: DocuSign, Mailchimp, Facebook OpenGraph