In today's rapidly evolving tech-driven economy, it's easy to be confused by the jargon of the tech industry and even the tech products. At New Normal, we understand these difficulties. We strive to demystify the complex technology of today and innovate solutions that can truly become the "new normal" for our clients.
Recently, Clutch released its annual report of Top B2B Service Providers, and we're proud to announce that they have ranked us as a top developer for the state of Washington.
"Our work and relationships with clients is what drives us every day, but being recognized by such an authority in the industry is extra special. Technology is our passion and we will continue to innovate on behalf of our clients in the years to come." – CEO and Founder, Yuri Kurat
Based in Washington D.C., Clutch is ratings and reviews firm designed to help business buyers find service providers. Clutch evaluates firms based on their ability to deliver, market presence, and perhaps most importantly, reviews from clients. Our profile currently has a 5.0 star rating out of a possible 5.0 stars, and we are proud to share a client review below.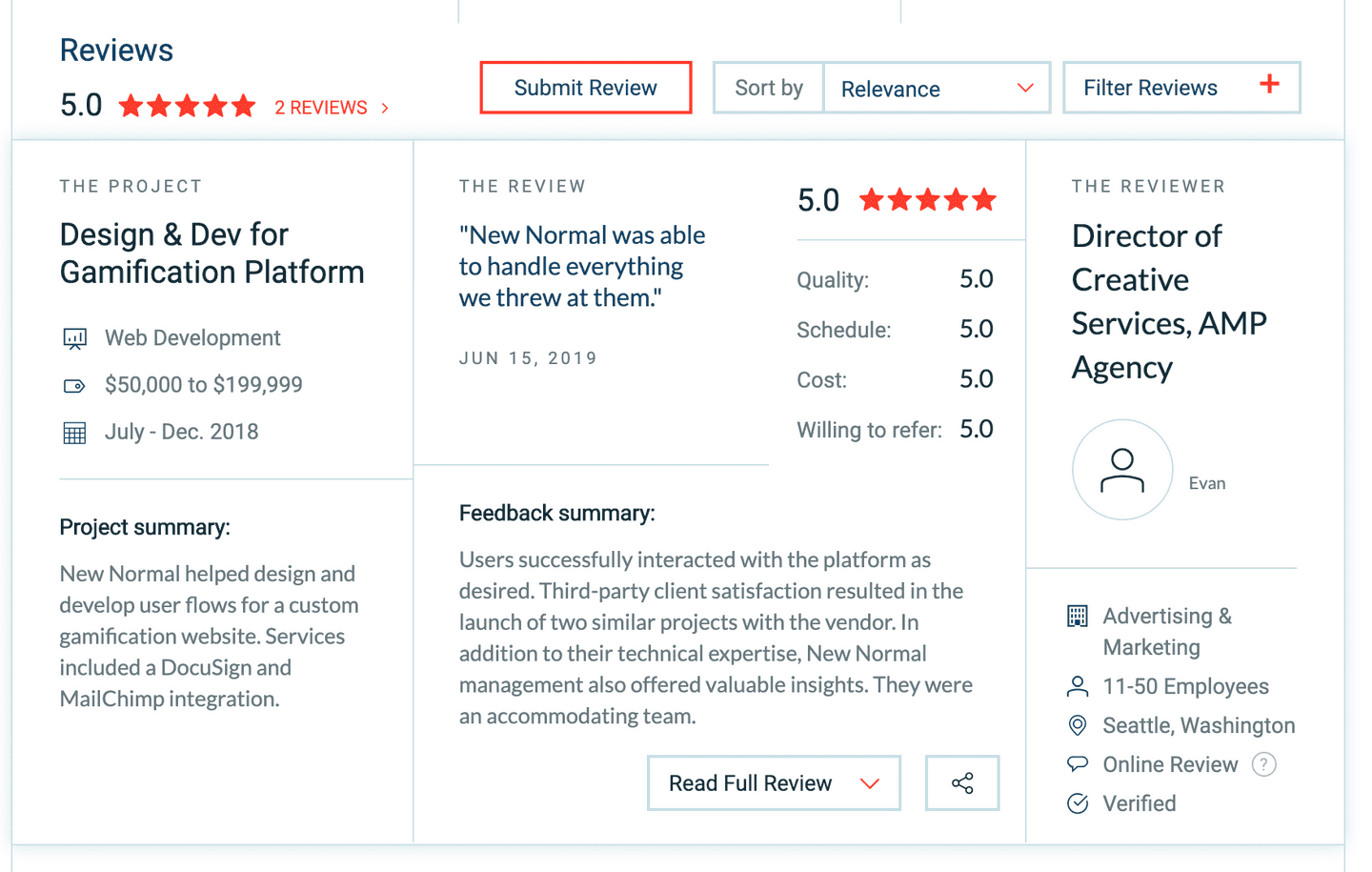 We would also like to take this time to recognize our position on Clutch's sister sites, The Manifest and Visual Objects.
A Manifest profile will showcase vendor information such as company size, location, and number of employees. Visual Objects is Clutch's newest sister site, and it displays the work of creative and design agencies in a visual format.
New Normal is incredibly proud to be featured on Clutch and we thank our clients for their continued support. We invite you to drop us a line if you would like to inquire further about our business!